Located just outside of Indianola, Reynolds Ag Solutions offers a full-service shop. Some of the services available in the shop include:
Precision Planting product installations
Seed tender repair and modification
Custom designing and building tender trailers
Oil changes for both tractors and semis
Tractor repair
Limited semi repair
Welding projects
All staff members are premier Precision Planting certified technicians. Contact any one of the staff members for prices and/or a quote on your project:
Blake Reynolds – 515-201-4723, blake@reynoldsagsolutions.com
Zac Preston – (515) 360-3333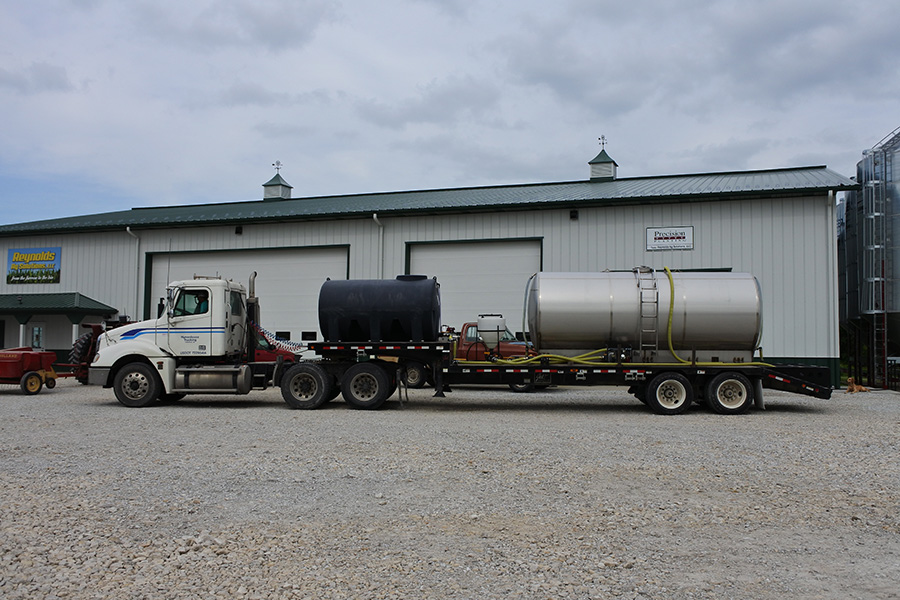 We're not afraid of big projects! A customer brought us a flatbed trailer and asked us to turn it into a custom-designed tender trailer.