BACKGROUND
In 1985, Martin and Jo Reynolds opened Reynolds Feed Service Inc., a retail feed company, located in Indianola, Iowa. In 2008, their son Blake Reynolds joined the family business and grew the company by adding seed sales. As the seed business grew, the family decided to split the agronomy and feed divisions to allow for future growth.
In 2013, the agronomy division began operating as Reynolds Ag Solutions, LLC with Blake Reynolds at the helm. The business moved to a new site on the west side of Indianola and continued to grow.
Today, Reynolds Ag Solutions offers agronomic expertise and services, including planter advice, Precision Planting, Harvest International and AgroLiquid products, and repairs and installations. The company has three full-time and one part-time employee.
To meet the Reynolds Ag Solutions team, click here.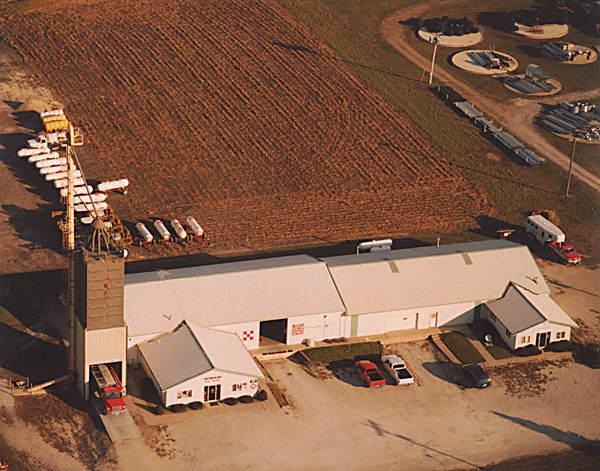 The Reynolds family business started with a retail feed store in Indianola.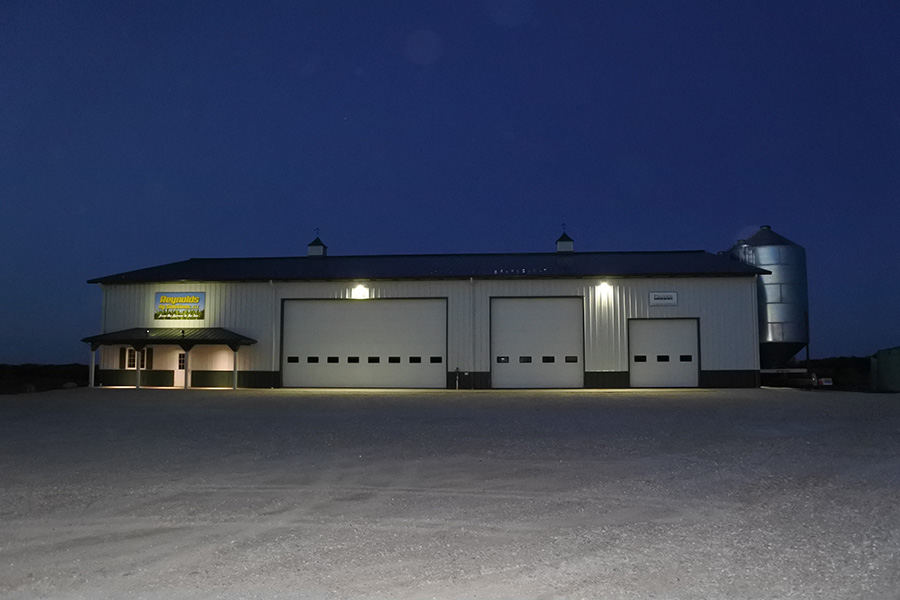 Reynolds Ag Solutions' full-service shop is located on the west side of Indianola.