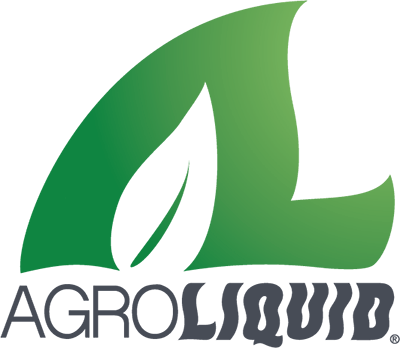 Our Story
AgroLiquid's commitment to promoting and prospering the agriculture industry spans three generations, four countries, and all fifty of the United States.
Founded by father and son-in-law team, Douglas Cook and Troy Bancroft, in 1983, AgroLiquid remains a family business both in its ownership and direction to this day. Troy Bancroft's three sons, Nick (Vice President), Albert (Employee Development Manager), and Gerrit (Senior Site Operations Manager) are now guiding AgroLiquid with innovative business practices and product lines that will lead the company into the future.
Today, we manufacture plant nutrition products and provide exceptional service to crop operations, both large and small, across the U.S. and the world. Our sales account managers support a network of over 120 independent retail partners.  Blake Reynolds @ Reynolds Ag Solutions is your highly trained dealer and can be reached @ 515-201-4723. This team of experts helps growers effectively and economically utilize AgroLiquid products for their unique operations.
Liquid Fertilizer for Corn
Boost germination rates, increase yield, improve ROI
When it comes to the profitability of corn crops, we know the key is balancing yield against expenses. If your fertilizer doesn't produce more corn or decrease your expenses, it isn't helping your business. When we developed our corn fertilizer program, we carefully considered these aspects, and found a way to ultimately increase ROI for farmers.
Corn growers face a number of challenges, and sometimes margins can be thin. Our researchers set out to find a way to consistently and reliably improve corn yields year over year. Our liquid fertilizer for corn does exactly that, giving plants a combination of nutrients that promote higher germination rates, more consistent growth, and ultimately gives you more bushels per acre.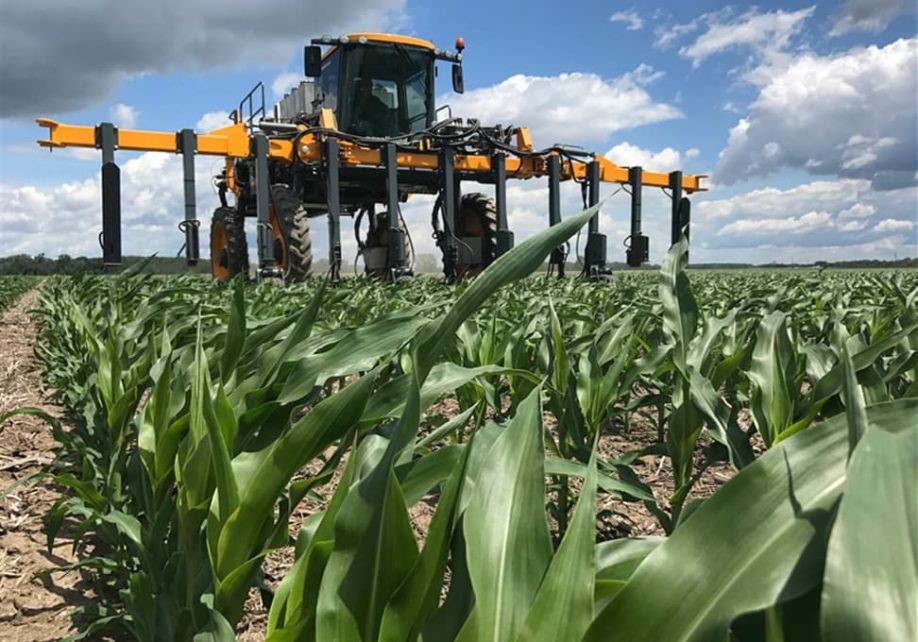 Get More For Your Fertilizer Dollar
Most corn fertilizers in use today are remarkably inefficient, which is why they require such large amounts to work. Phosphorus, nitrogen and potassium can become tied up in the soil, becoming unusable to plants. Pro-Germinator liquid fertilizer for corn is designed to solve this problem. The combination of orthophosphates and polyphosphates in the starter fertilizer for corn breaks down slowly at the root base, providing consistent nutrition to support germination and early growth. It is this technology that allows AgroLiquid corn farmers to produce more corn with less fertilizer.
Liquid Fertilizer for Corn Growth Study
We performed a 6 year study to analyze the effects of our starter fertilizer for corn, nitrogen for corn, and other macro- and micronutrient programs. The results were clear; AgroLiquid fertilizer increases corn yield.
⦁ An average of 5 bu/A more compared to conventional fertilizer
⦁ Nearly double the plant-usable phosphorus in soil samples
⦁ $46.45 higher net return using $3.50/bu price and local retail fertilizer prices
The Best Fertilizer for Soybeans
Plant sooner, increase yield, avoid leaf burn
Liquid Soybean Fertilizer: Growth Study
Careful study and experimentation helped us develop the best fertilizer program for soybeans. By finding the right macro and micronutrient combinations we give crops the power to reach their full growth potential.
⦁ 7 bu/A yield increase using LiberateCa via foliar application
⦁ 5 bu/A yield increase using Sure-K and Micro500
Though soybean crops can be affected by many variables in the weather, climate, and soil, we use repeated, consistent testing to perfect our fertilizer for soybeans. We have tested rotating and permanent soybean crops in real conditions at our 1,000-acre research farm to ensure our formula works.
Increasing Yield With The Right Nutrients
Soybeans can be affected by many factors that farmers do not have control over. However, there are many things they can control. Soil quality and soybean nutrient uptake can both be improved with the right soybean fertilizer program. The best fertilizer for soybeans improves soil quality and nutrients, simultaneously improving yield.
The right nutrient combinations can even correct the negative effects of overly dry or sandy soil. A soybean plant can lose up to 70% of its pods due to stresses like heat, moisture, wind and cold. The plant sheds pods it does not have the energy to bring to maturity. Foliar feeding sends a message to the plant that it is healthy and has the resources to retain more flowers and pods – and that means an increase in yields and profitability!
AgroLiquid Soybean Fertilizer Reduces Leaf Burn
Our high efficiency fertilizers give you application options, from being able to plant soybeans and apply nutrients in one pass, to foliar applications that can be mixed and applied with postemergence pesticides, AgroLiquid products have a low risk of crop injury.
For More Information & Pricing:
⦁ https://www.agroliquid.com/
⦁ (515) 201-4723