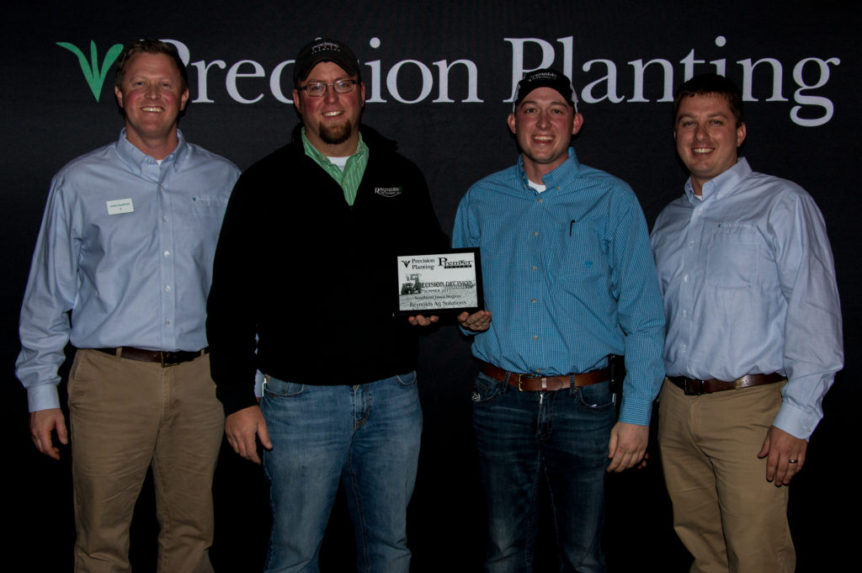 Local Precision Planting Dealership Wins Sales Award
Reynolds Ag Solutions was recognized recently at a Precision Planting National Sales Meeting for Top Precision Decision performance during Summer, 2017.  "Winning this Award means that Reynolds Ag Solutions is not just a Premier Dealer, but is among the top 10% of our 400 dealers in the United States," says Justin Kauffman, North American Sales & Marketing Lead for Precision Planting.
"Growing a technology-enabled equipment business in this Ag economy is not easy," says Kauffman, and "dealers like Reynolds Ag Solutions are the reason why Precision Planting leads the industry and is growing in a down market."
Precision Planting is the industry leader in precision agriculture technology solutions and develops products that improve the planting process. Precision Planting is known for its unique and innovative approach to addressing agronomic issues facing growers and for providing practical solutions for improving yields. The company is represented in the continental United States by a network of over 400 dealerships, and provides technologies to agricultural equipment manufacturers around the world.