Considering trading planters? Don't miss the completely customizable options available through Harvest International. Reynolds Ag Solutions is proud to serve as a dealer for Harvest International – let us help you build the planter of your dreams today!
Wildly robust and boasting tremendous adaptability. the LaserPro1 is designed to integrate with the latest Precision farming technology.
FEATURES
Laser-cut, high tensile steel construction
QuickRelease™ closing wheel mount
Hydraulic Down Force-Ready X-Plate
Parallel link arms w/ tapered, high-strength polymer bushings
Lateral closing wheel adjustment
Built-in camber adjustment to easily adjust gauge wheel angle to stay true against disc openers
Greaseless lateral adjust on gauge wheel arm
Keeton Seed Firmer™ bracket factory installed (as of May 2018)
ADD-ONS
NEW! Harvest International Furrow Spike Closing Wheels
Mini Hopper Support, Seed Box & Seed Box Support Options (1.6bu, 1.9bu, 3bu)
Ag Leader SureForce™ Support Kits
Row Lockups for Interplant
vApplyHD Mount Brackets
Precision Push Button Brackets
Insecticide T-Bander
vDrive™ Insecticide Kit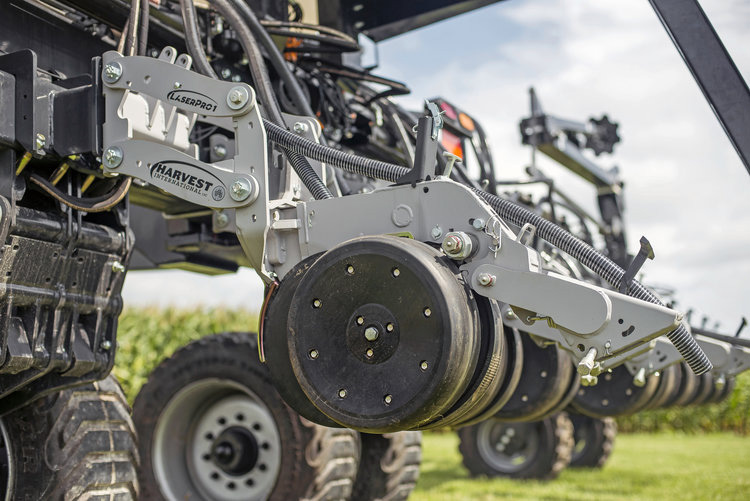 Engineered to facilitate nearly any desired row spacing, the UltraPlant offers plug & play configurability and can adapt to your changing needs.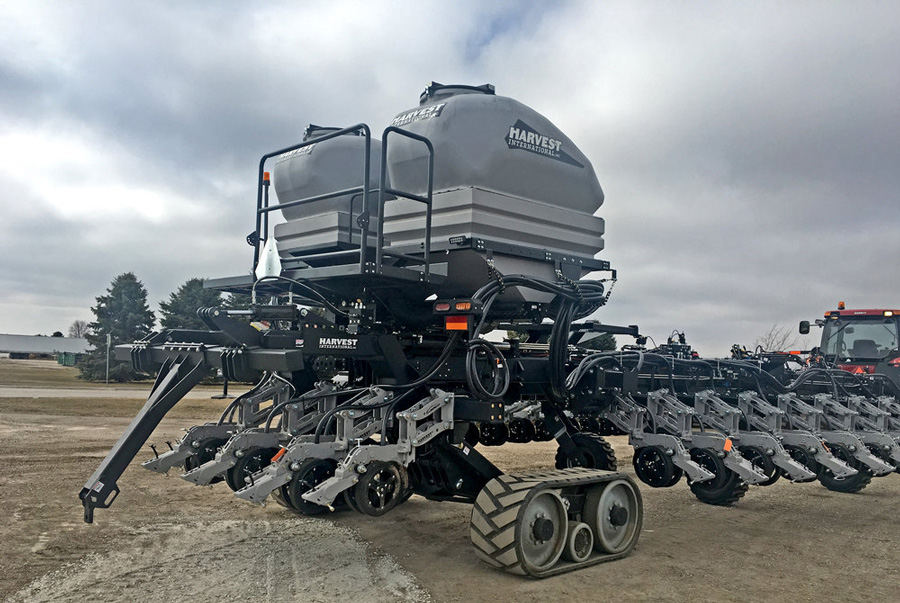 FEATURES
Highly customizable row spacing: 15", 20", 22", 30", twin row, etc.
Internal vacuum port significantly minimizes external hoses & tubes.
External steel hydraulic tubes are easier to service & increase oil cooling.
10'8" - 13'8" narrow front-fold transport.
Front running or rear running tire configurations
Series2 models feature innovative CommandLift™ independent control hydraulic system.
OPTIONS
Central Seed Delivery w/ approx 50bu per tank
Row Markers
Many onboard storage capabilities for liquid fertilizer application
16.5"-25" tracks available for PB40' & PB60' Series models
500/45-22.5 Center Tire upgrade for some PB40' & PB60' Series models
Hydraulic wing weight transfer system for Series 2 models only